Your Personal Real Estate Assistant
Jacksonville
, Duval County
Jacksonville is a city in Duval County, Florida. As of the 2014 census, the city population was 853,382. According to the United States Census Bureau, the city has a total area of 757.7 square miles. An elevation is 12 feet (3.65 m) above sea level. The population density was 1,126 people per square mile. The median age was 35.7 years (Florida state median age was 41.8 years)…
know more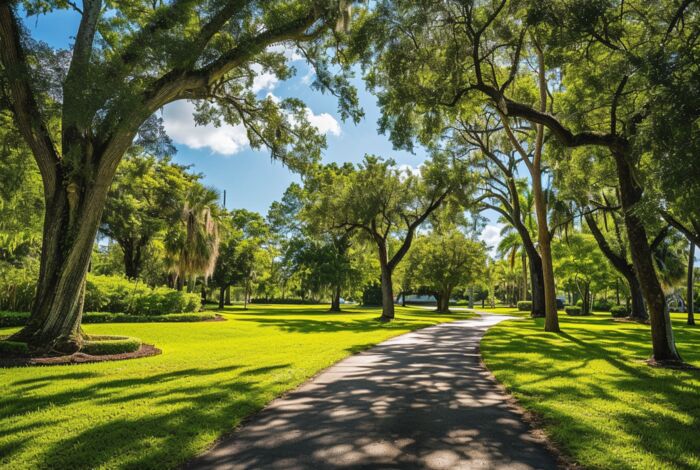 What's trending now in the market
I'll take it: David Martin sells waterfront...

by

By Katherine Kallergis

on 2021-09-23 at 10:00 PM

Terra developer David Martin sold his waterfront Miami Beach home to his listing agent, Dina Goldentayer, a top broker at Douglas Elliman. Property records show Martin and his wife, Christina, sold the six-bedroom, five-and-a-half bathroom house at 315 East San Marino Drive in the Venetian Islands. Goldentayer and her husband, Ilya Panchernikov, paid $8.9 million for the property. Panchernikov is […]

US household real estate values jump by record...

by

TRD Staff

on 2021-09-23 at 9:30 PM

U.S. household net worth surged to an all-time high in the second quarter, powered by a buoyant stock market and a record $1.2 trillion jump in real estate valuations. A Federal Reserve report on Thursday showed that household net worth rose by $5.8 trillion, or 4.3 percent to $141.7 trillion in the period, according to Bloomberg. In June alone, home prices rose 18.6 percent, the biggest increase […]

Startup DoorLoop to take on goliaths in rental...

by

By T.P. Yeatts

on 2021-09-23 at 8:45 PM

Rental property management software is a crowded field in proptech, but a Miami-based startup says it has developed a better, faster and cheaper offering. DoorLoop said this week it raised $10 million in seed funding with an eye toward dethroning the massive public and private companies that have dominated the field to date, including AppFolio, Yarde and RealPage. Extant industry products are […]
Two Reasons Why Waiting a Year To Buy Could Cost...

by

KCM Crew

on 2021-09-23 at 10:00 AM

If you're a renter with a desire to become a homeowner, or a homeowner who's decided your current house no longer fits your needs, you may be hoping that waiting a year might mean better market conditions to purchase a home. To determine if you should buy now or wait, you need to ask yourself

Is a 20% Down Payment Really Necessary To...

by

KCM Crew

on 2021-09-22 at 10:00 AM

There's a common misconception that, as a homebuyer, you need to come up with 20% of the total sale price for your down payment. In fact, a recent survey by Lending Tree asks what is keeping consumers from purchasing a home. For over half of those surveyed, the ability to afford a down payment is

Remote Work Is Here To Stay. Can Your Home...

by

KCM Crew

on 2021-09-21 at 10:00 AM

A lot has changed over the past year. For many people, the rise in remote work influenced what they're looking for in a home and created a greater appetite for a dedicated home office. Some professionals took advantage of the situation and purchased a bigger home. Other people thought working from home would be temporary,
I know everything about Real Estate. Contact Me!
21073 Powerline Road Boca Raton, FL 33433
I take the time to listen carefully to understand my client's needs, wants and concerns. I will be ready to take quick action when required and spend more time with those who aren't quite sure which direction to take. My genuine concern for my client's best interests and happiness ensures the job is done!